TslaCast——in-car screen cast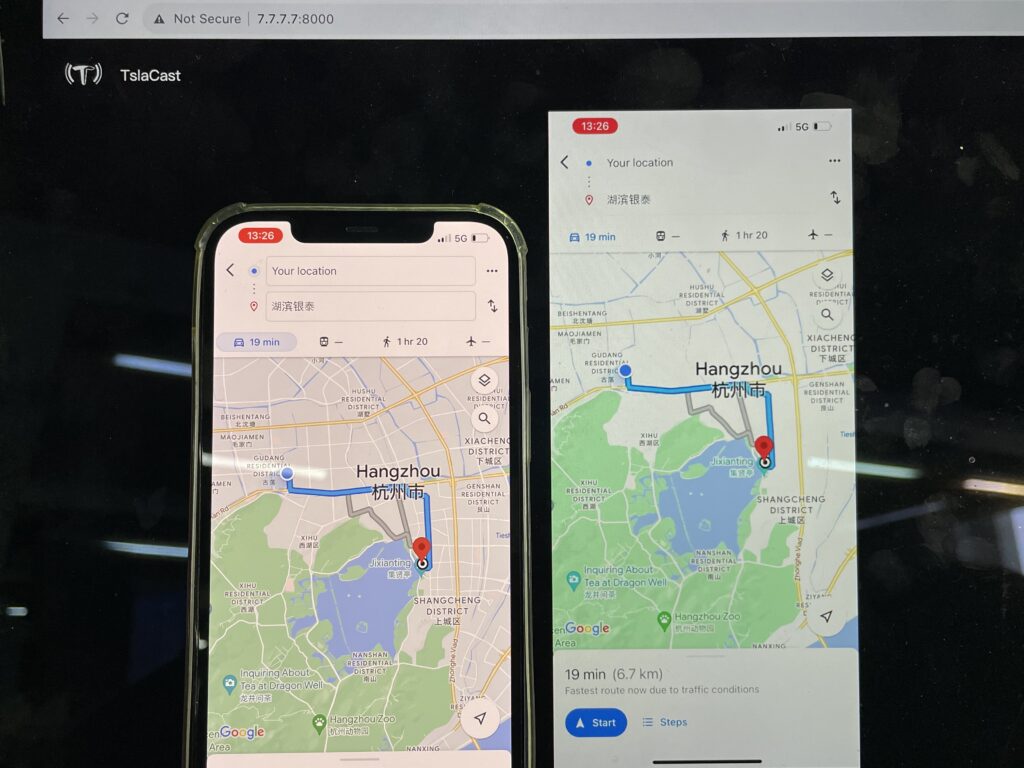 1.Open your iPhone's [Settings] and enable [Allow Others to Join] in [Personal Hotspot]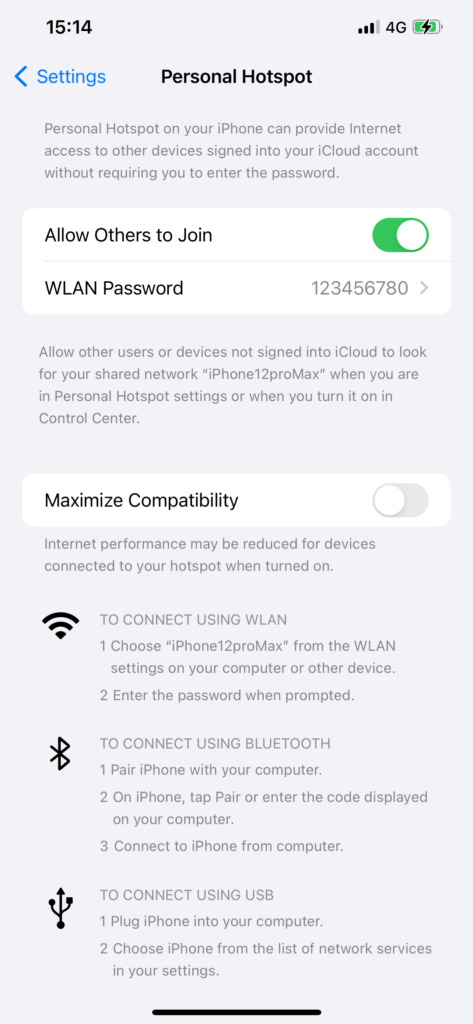 2.Connect your Tesla to your iPhone's Personal Hotspot
3.Launch TslaCast app on the phone
Please allow "TslaCast" to use "WLAN & Cellular", otherwise it will not work properly~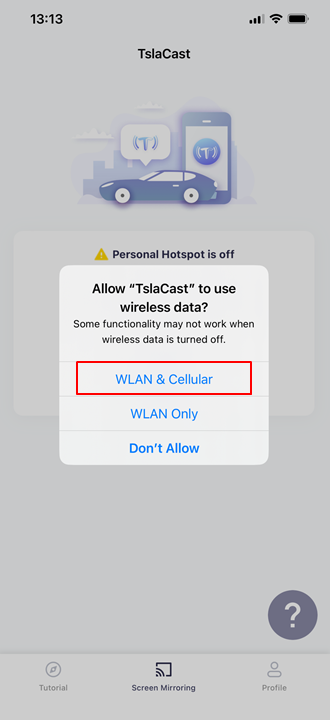 Please choose "Allow".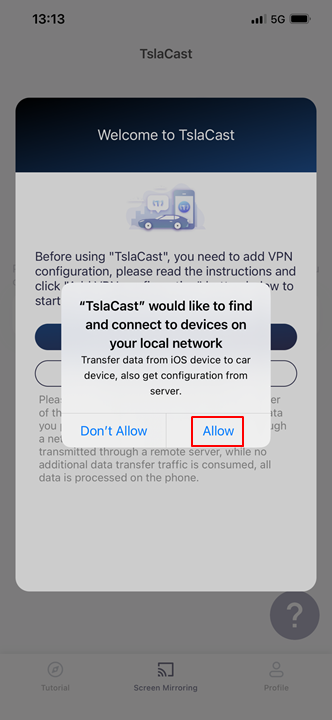 4.Click "Add VPN configuration" to create connection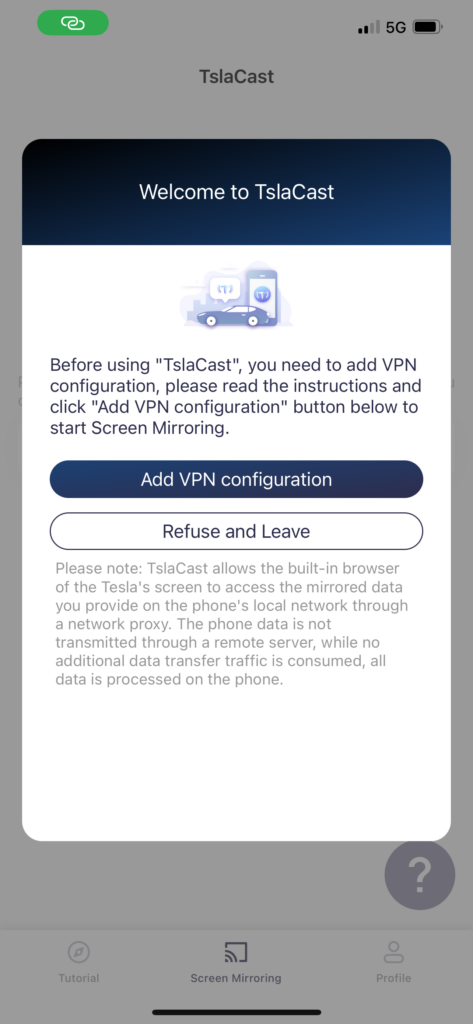 please enter your phone passcode to add VPN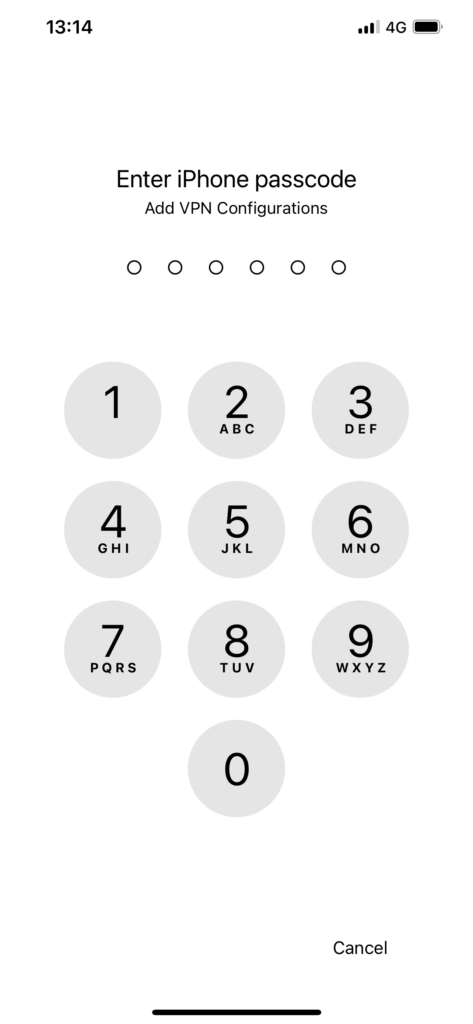 5.Open 'http://7.7.7.7:8000' in your Tesla's browser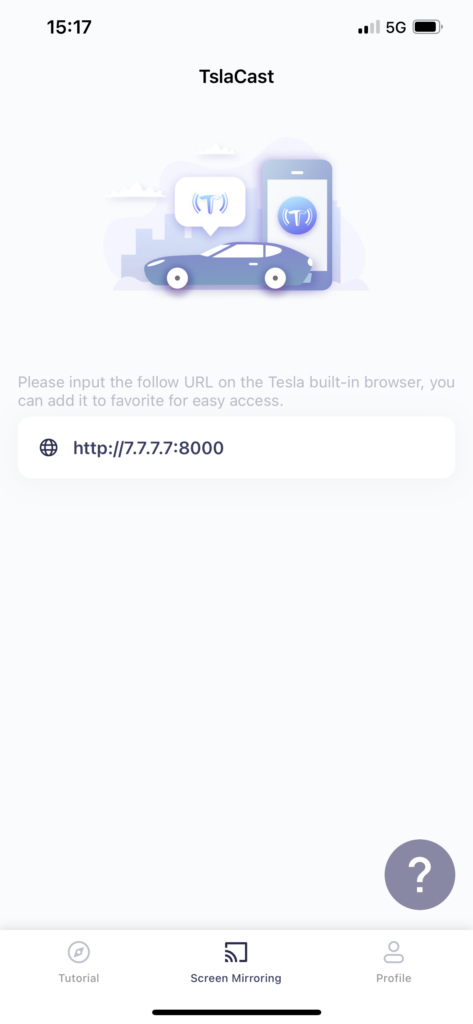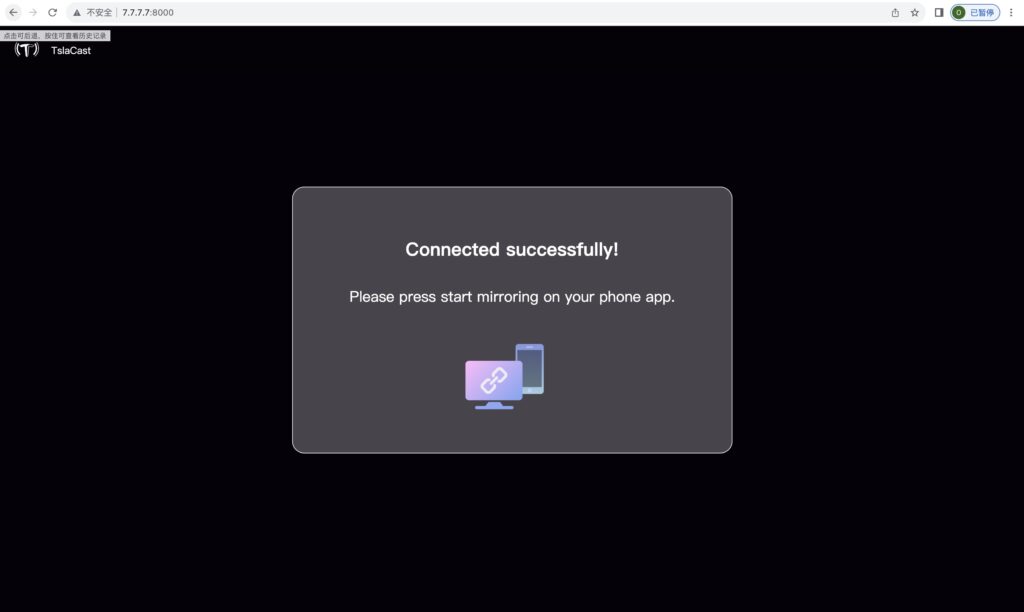 6.Tap 'Start' to initiate Screen Broadcast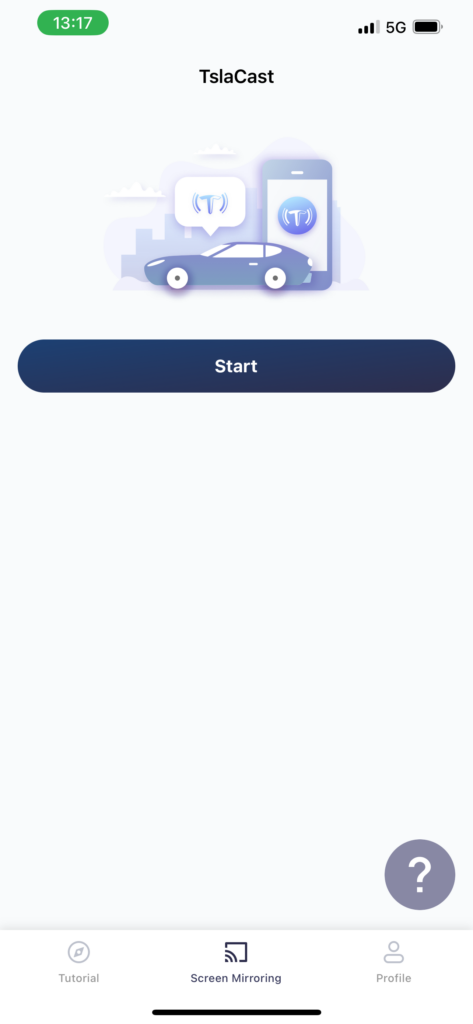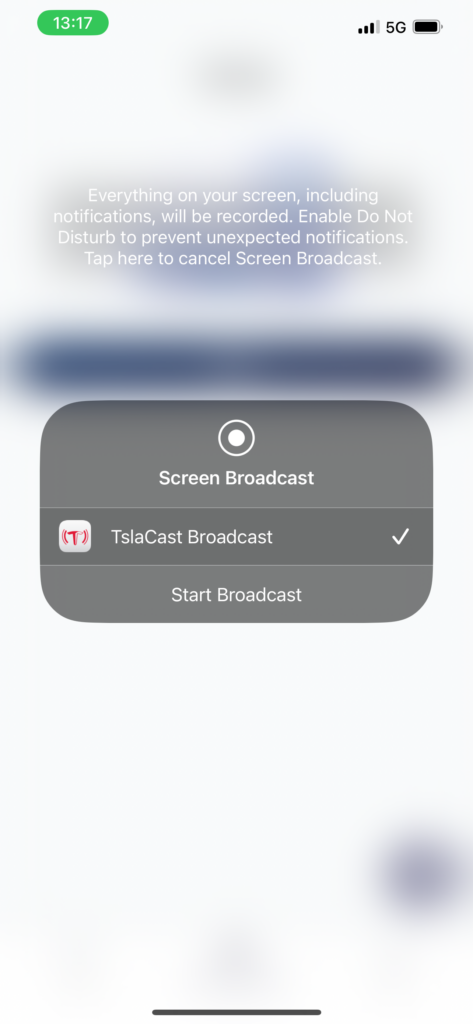 screen cast successfully after countdown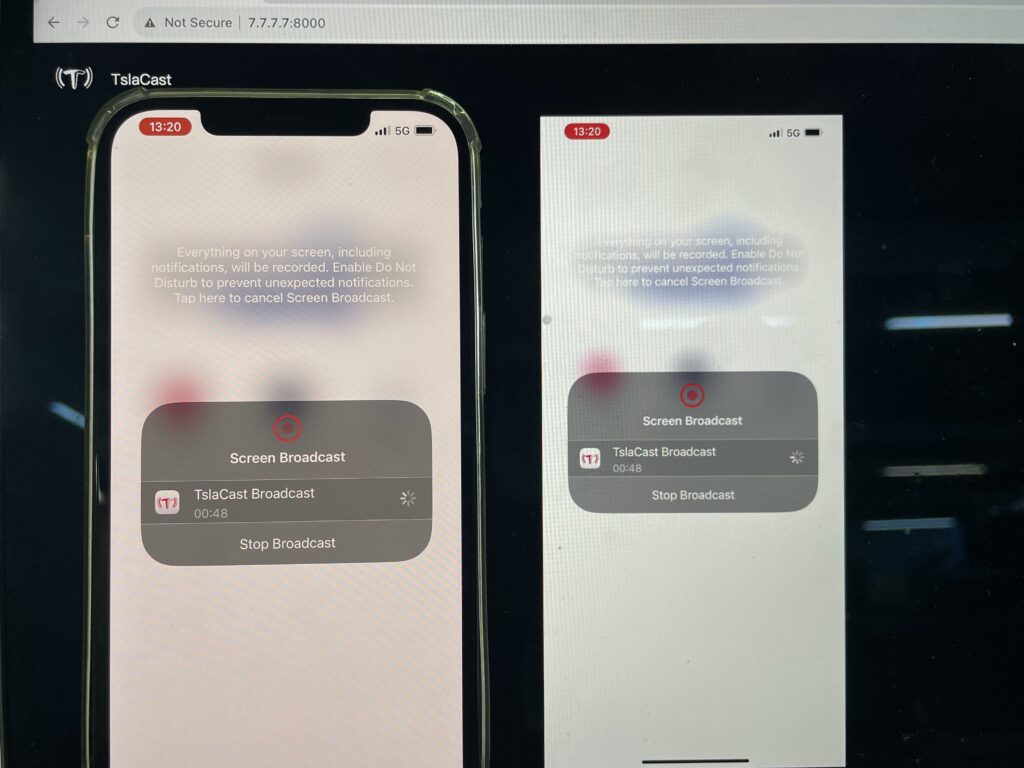 Easily switch between horizontal and vertical screens~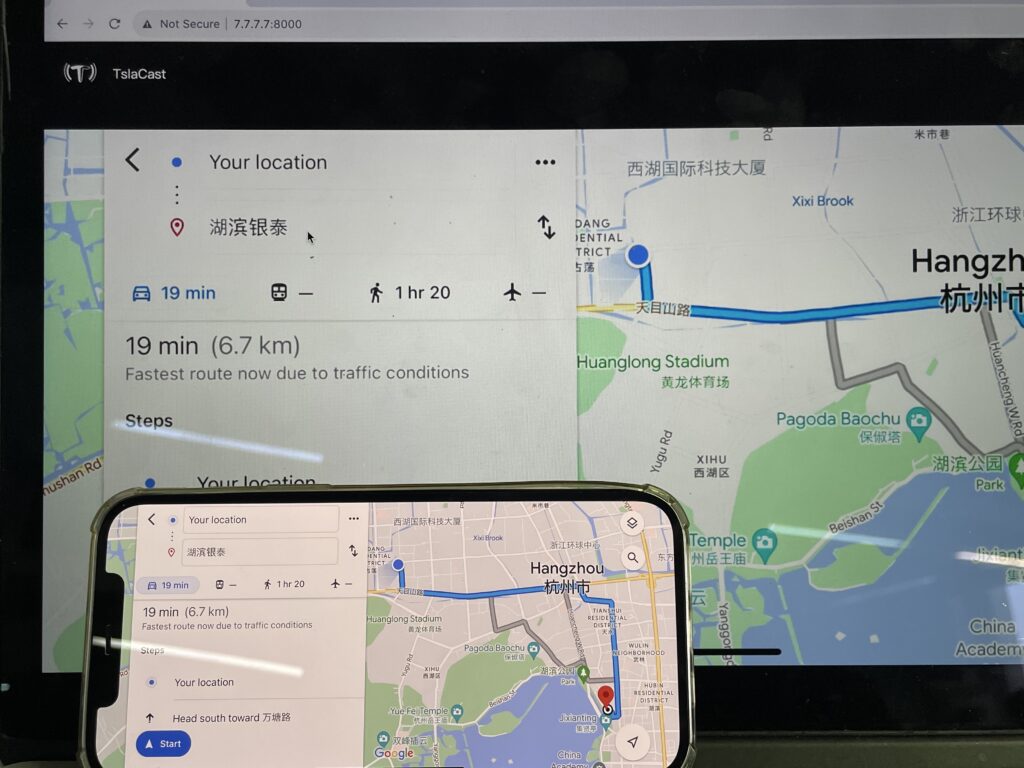 You can choose to turn on the sound on your mobile phone, and you need to agree on the Tesla.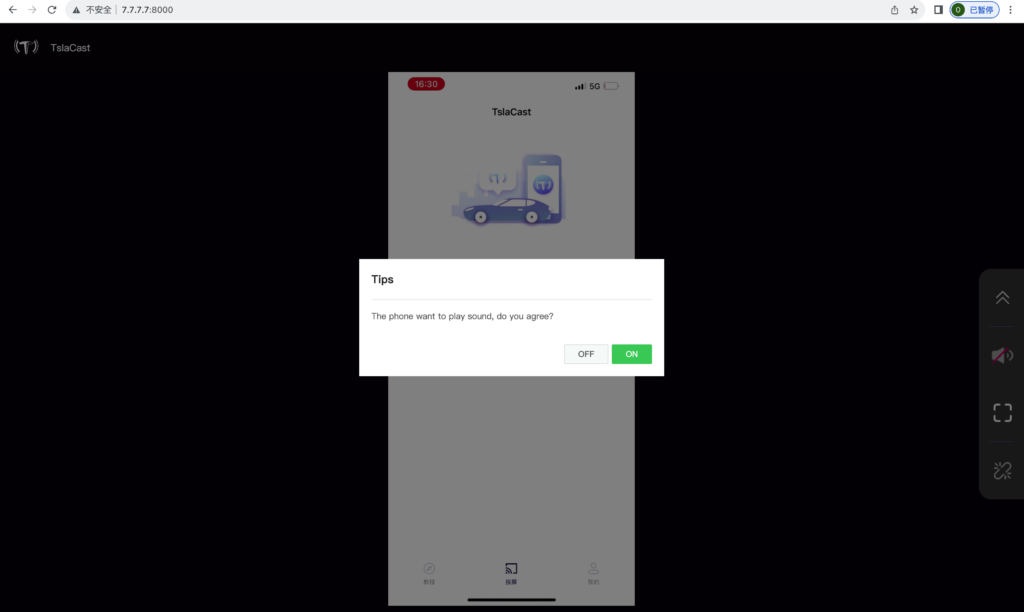 Click to switch to full screen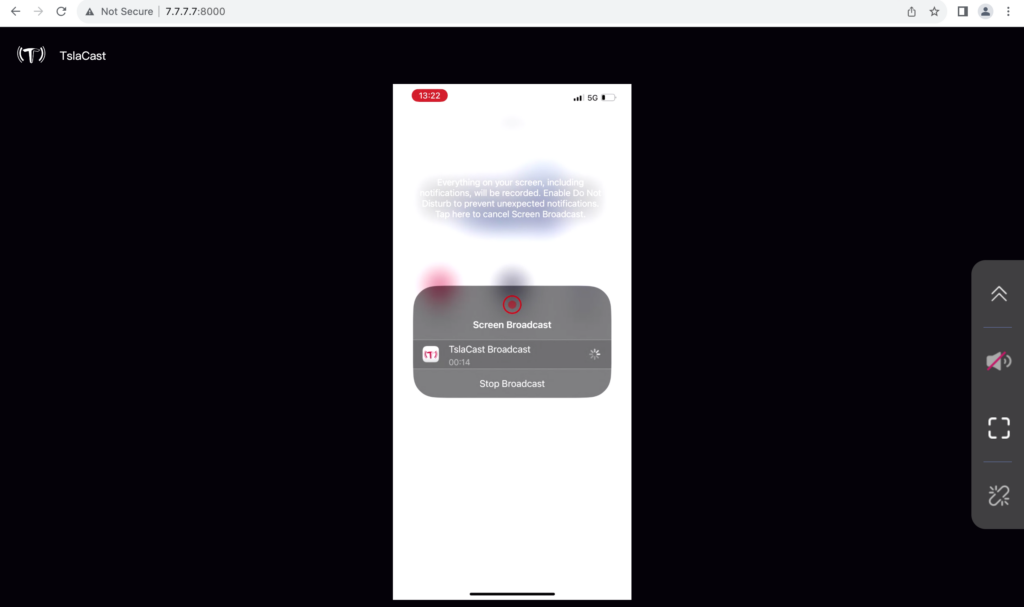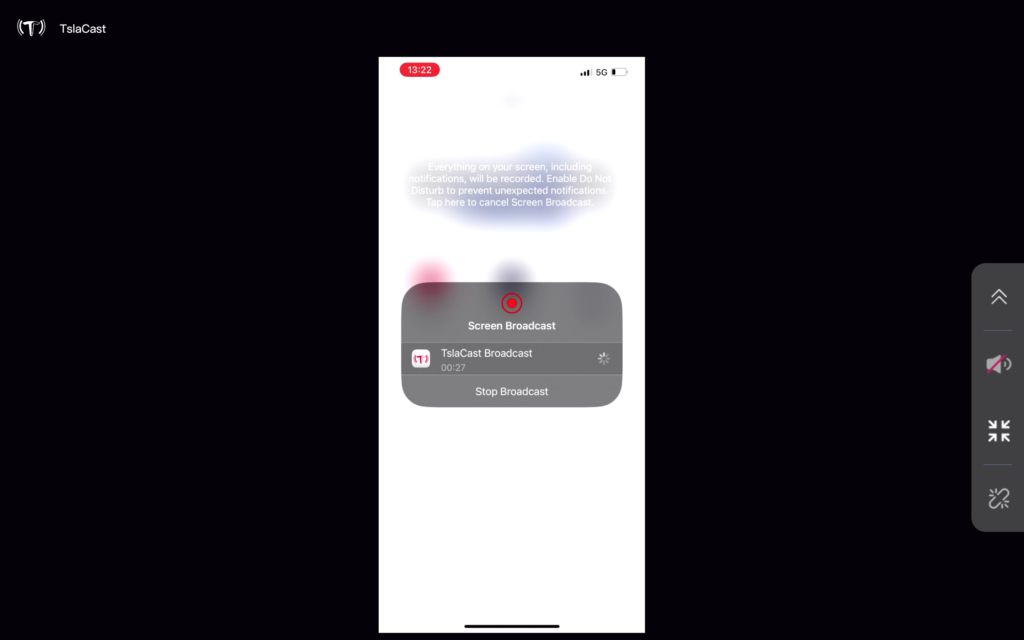 7.Keep your screen unlocked for uninterrupted mirroring.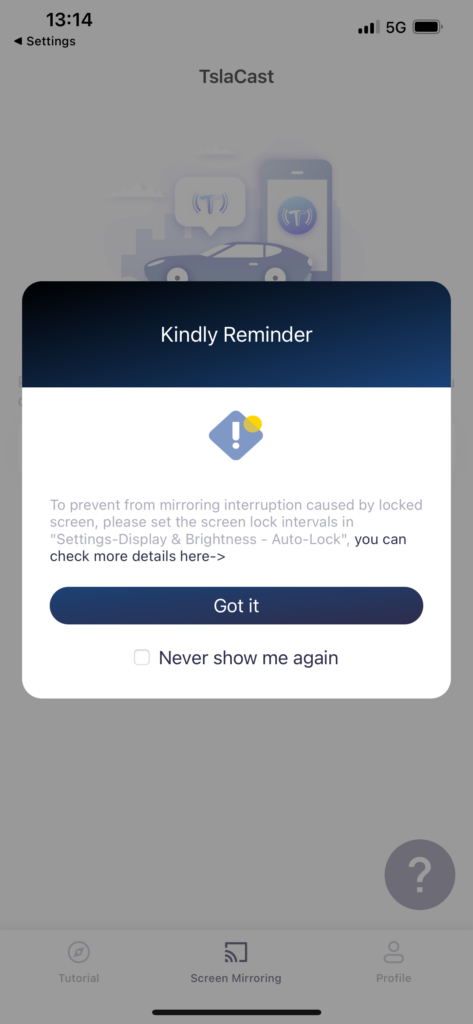 Click "TslaCast" to download the APP now!