Please scan the correct QR Code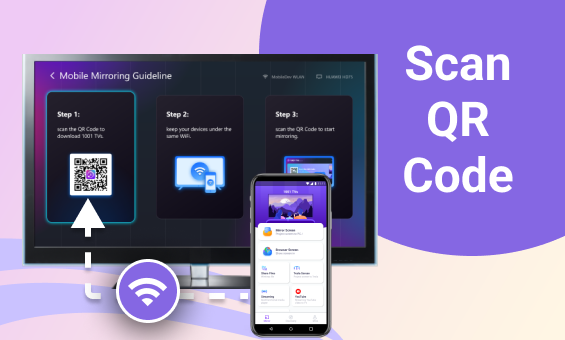 After install "1001 TVs" app on the smart mobile phone, please install "1001 TVs" on TV or PC side too, then scan the correct QRCode.
1. The screenshots of Android TV side as follow, if not as the follow one, please reinstall it.
The follow screenshots are all for English version, the layout of other languages is same.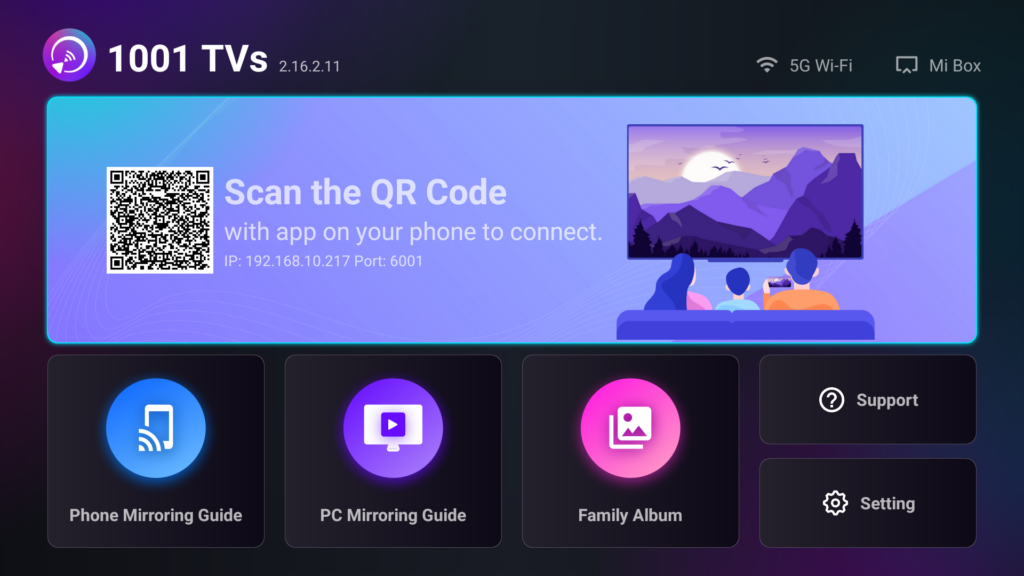 For Apple TV, the screenshot as follow,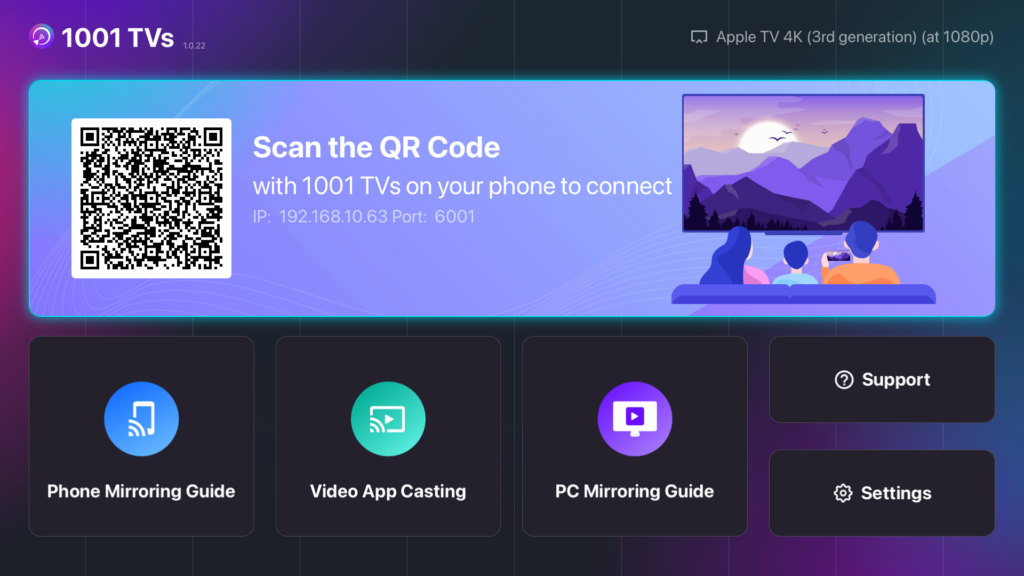 You can tap to make QR Code bigger by remote controller.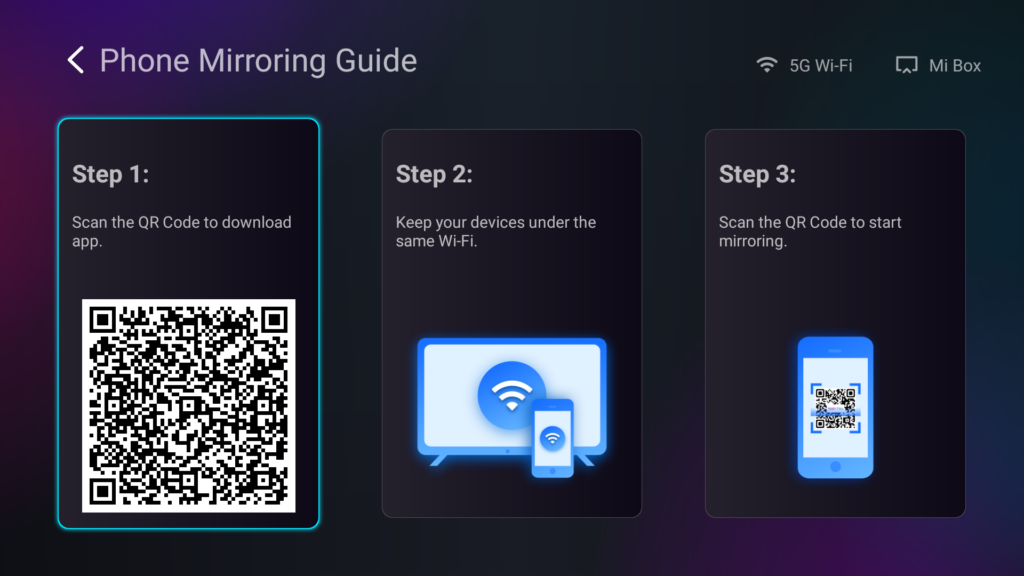 2. If you want to mirror screen to PC, please install PC client, after launch, you can see the follow screen: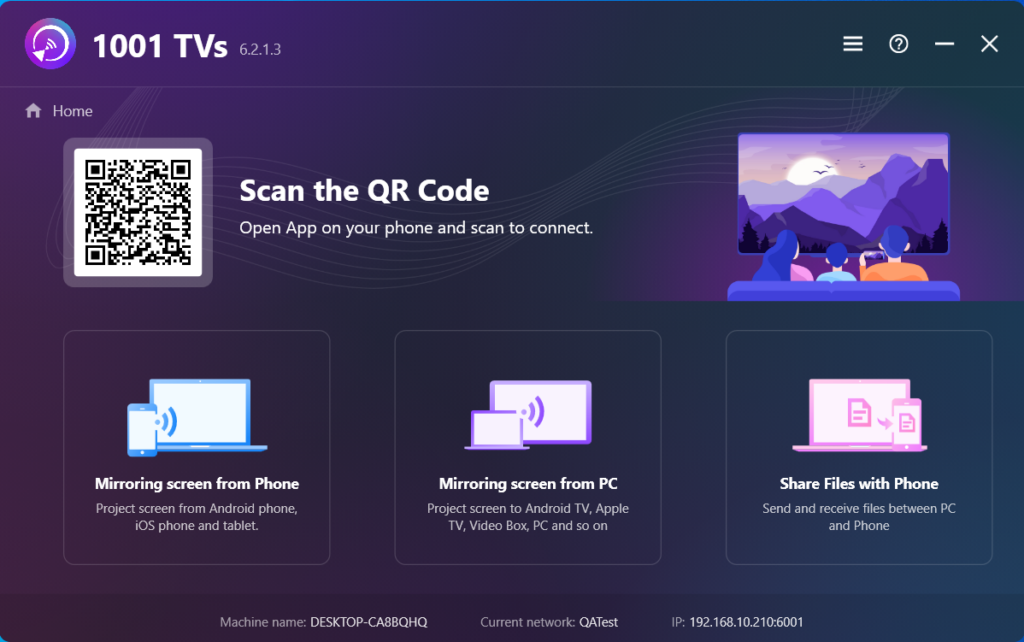 Click the first menu, see the mirror page with QR Code as follow, then scan it with phone.
If not like this, please reinstall PC application.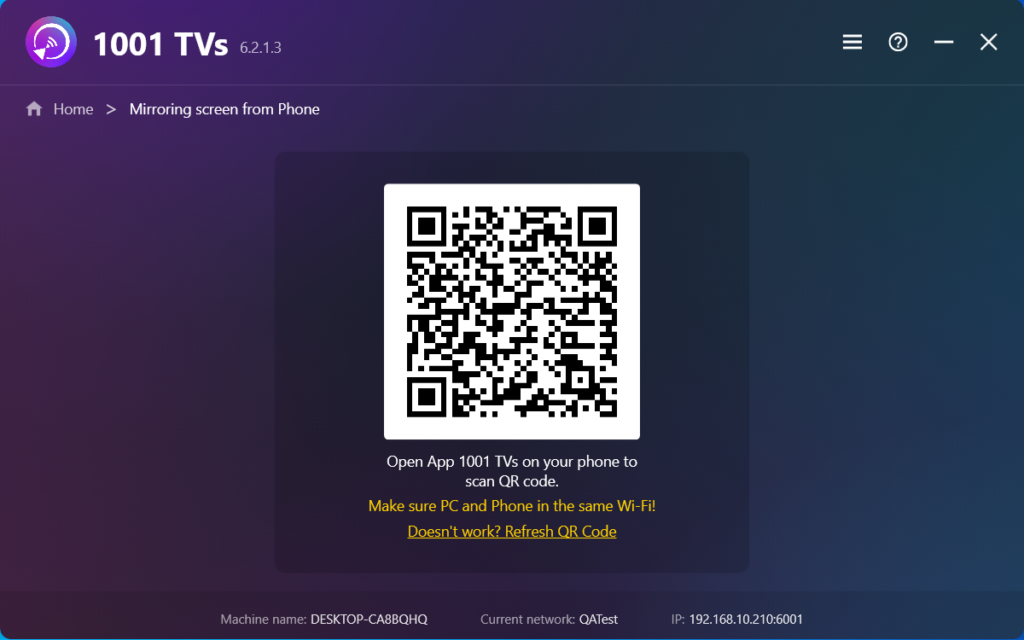 3. More:
Please don't scan other QR Code that's in the 1001tvs.com, or in the about page of app, or for download app.
Please don't scan other QR Code.

Thank you.
If you have more questions, please feel free to contact us.