[iOS] How to streaming from Apple (iOS) to TV?
First make sure that Android Smart TV, Android TV Box, PC are connected to the same Wi-Fi with mobile phone. (Wi-Fi in 5G band is the best choice)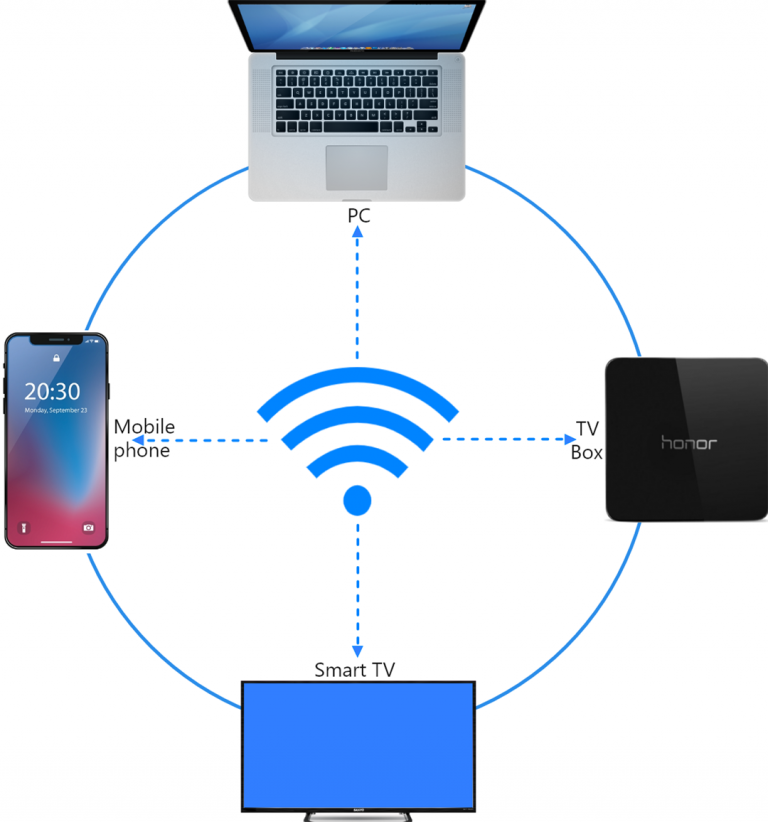 Personal hotspot is also support.
Open "1001 TVs" and enter "Mirror Medias" page.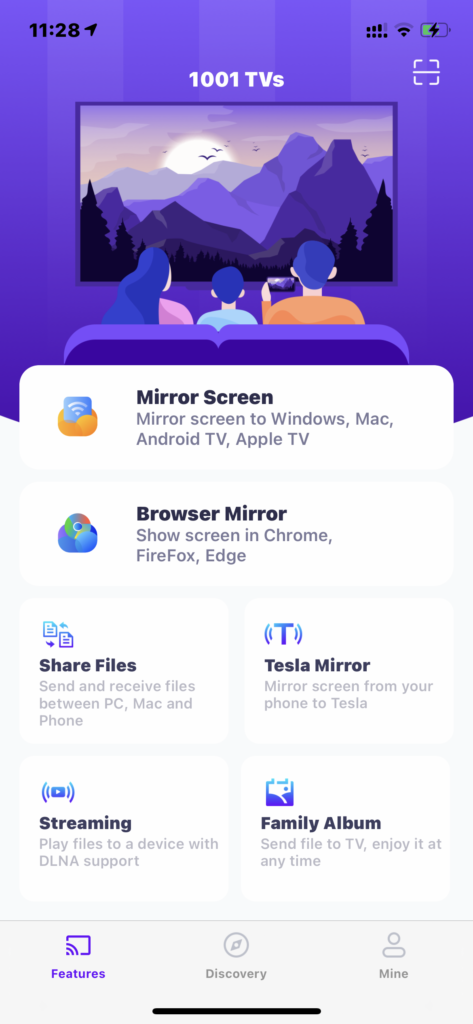 Click "+" button to select the device. Most TV and TV boxes currently on the market support the DLNA protocol, once connected to the same network with phone, they can be found automatically.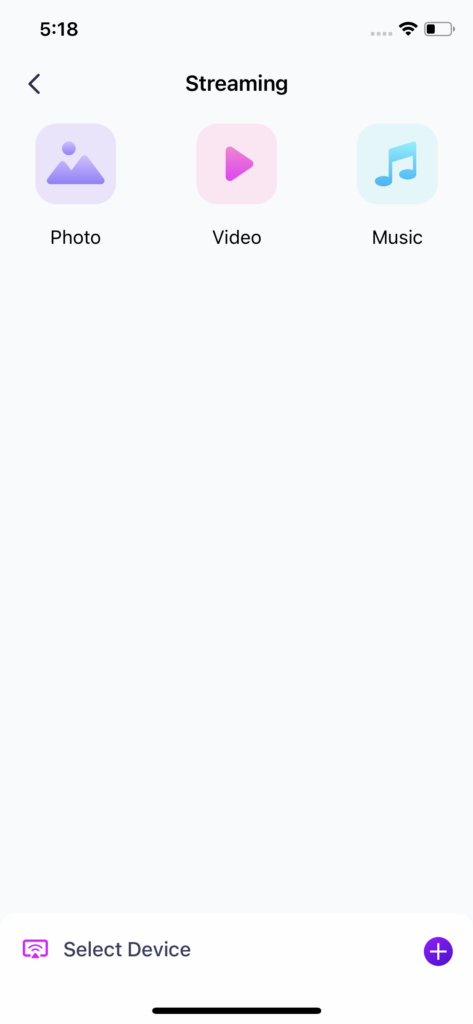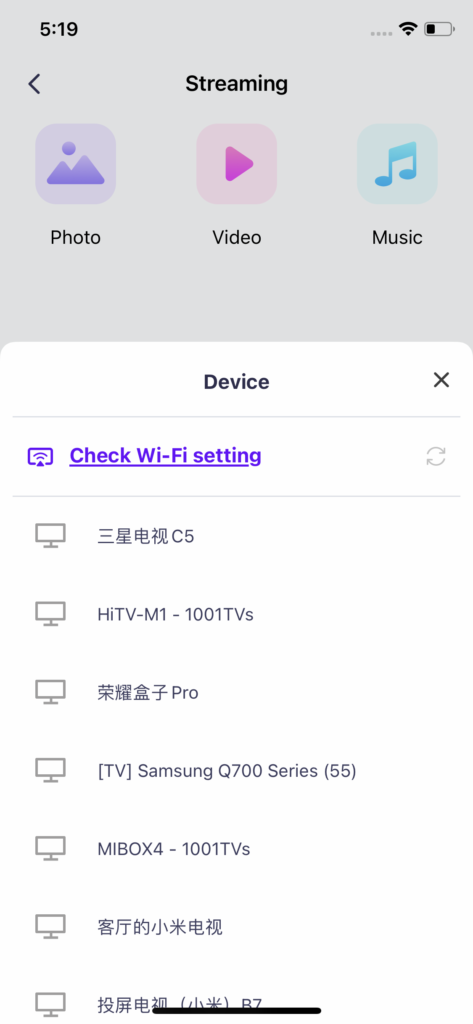 Then you can choose photo, video, music to mirror.
Mirror photo – Tap the Play button to automatically play the next photo. Modify the picture play interval in Settings page.
Mirror video – Long press to select multiple videos, automatically play the next selected video, support mirroring sound.
Mirror music – support mirroring sound
3.Mirror media files to Windows Media Player in your computer:
Windows Media Player can be used as the target on the computer, set as follows:
Open the Windows Media Player software on your computer and check "Allow remote control of my player" under "Media Stream".
Refresh the device list in the Mirror media page, as shown below:
Select the corresponding PC to start mirroring media files!