[Mac OS12.0] Como espelhar o ecrã no Mac OS12.0?
1.Conexão de rede
First make sure that the Android smart TV, Android TV box, Mac are connected to the same Wi-Fi. (Preferably 5G band Wi-Fi)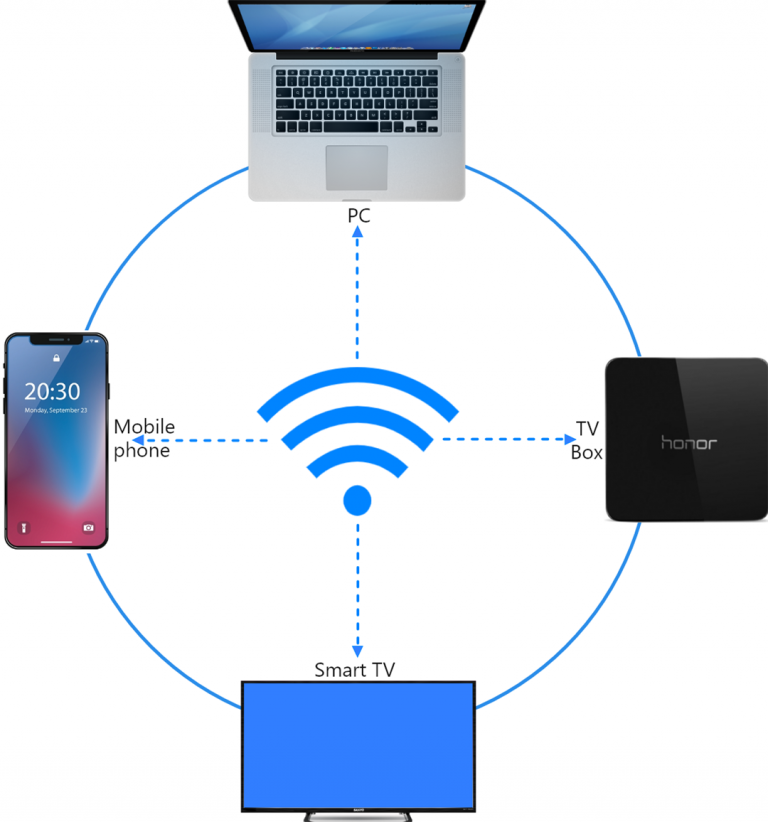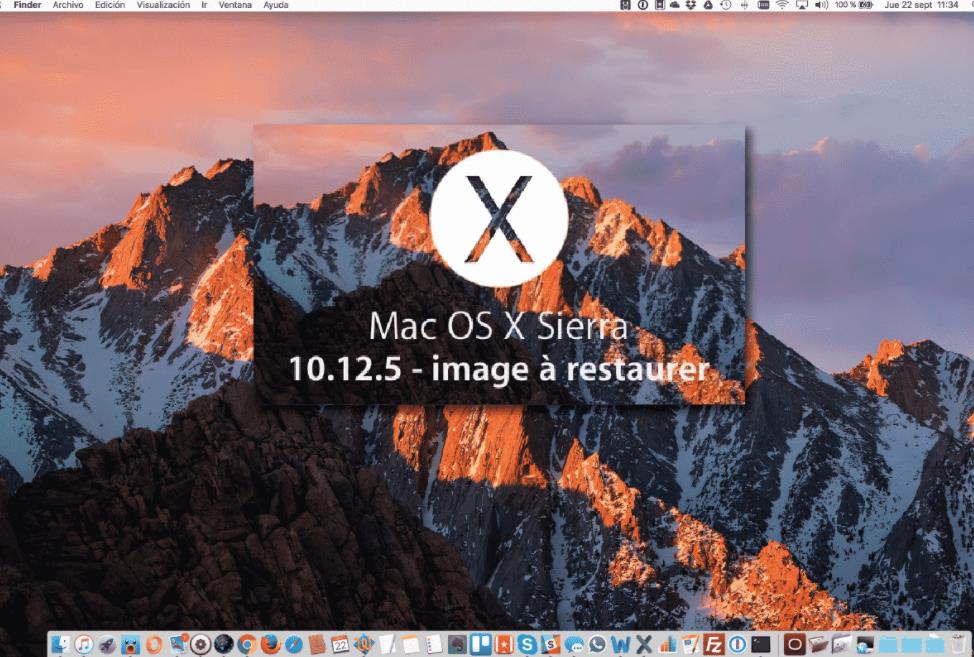 2.Instalar 1001 TVs
Search "1001 TVs" from Google Play TV store, then install it, Run it, keep in [Mirror] page.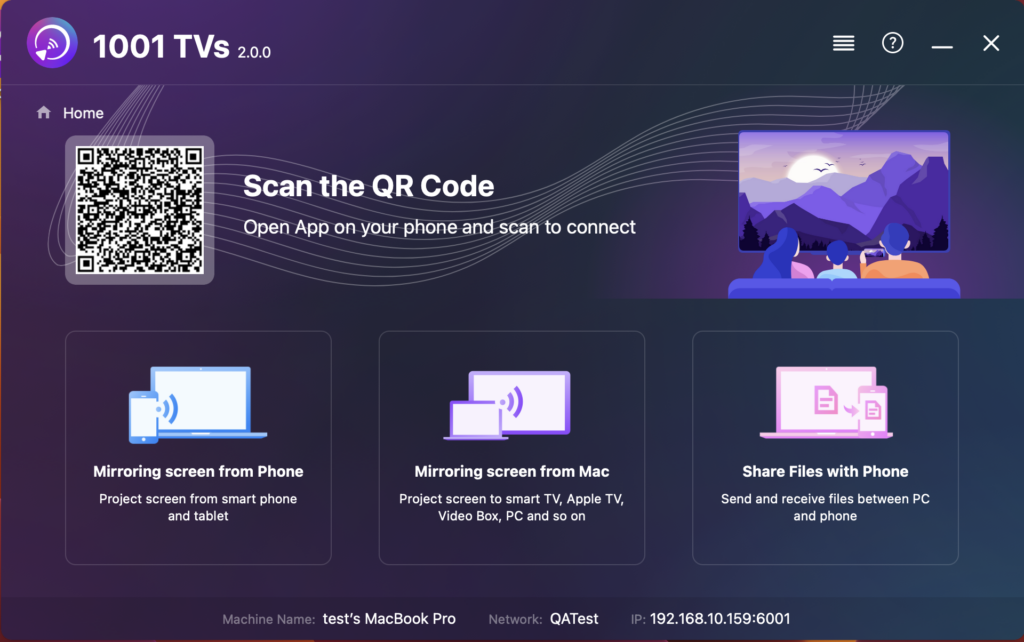 Install 1001TVs on Mac. You can refer to the Guia de Instalação.
Ecrã 3.Mirror
1)Dispositivo de pesquisa
Em circunstâncias normais, a televisão inteligente com "1001 TVs" na mesma rede local será automaticamente exibida.
Seleccione o dispositivo para o qual quer lançar o seu ecrã, e pode facilmente lançar o seu ecrã com um clique!
The mirror screen projection function can be used in various scenarios, such as conference mobile screen projection presentation PPT.
switch to【 Mirroring screen from pc】 tab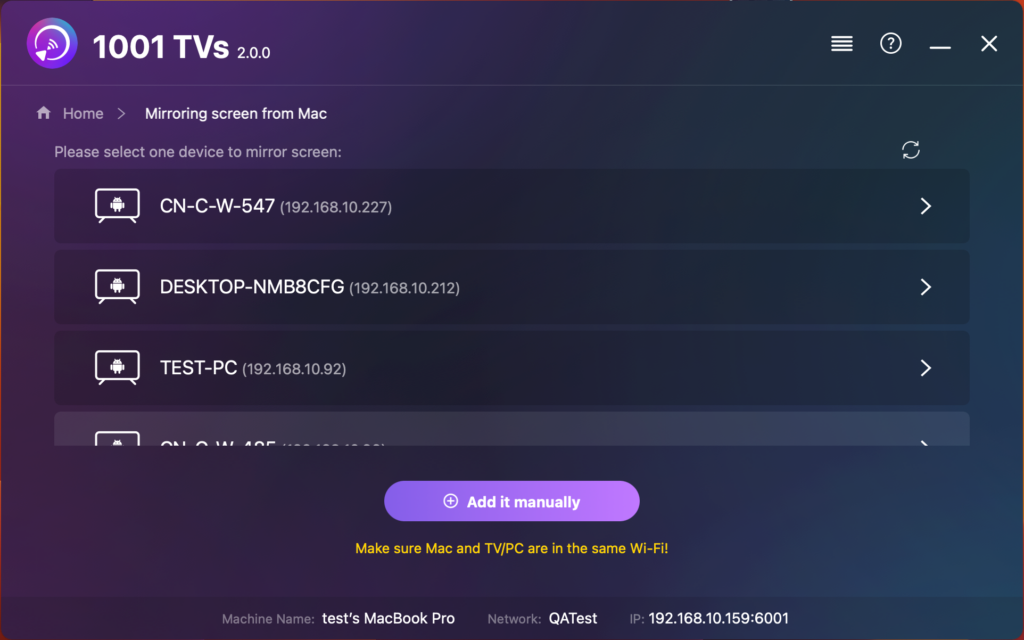 4.Notes:
Sem som ao espelhar o ecrã, recomenda-se que o computador tenha altifalantes
Tente ligar-se à banda 5G Wi-Fi, o ecrã será mais estável, e o atraso será menor.