[1001 TVs] How to mirror screen to Mi Box S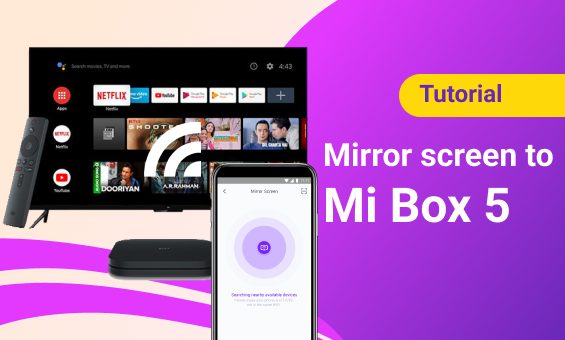 Mi Box S is powered by Android 8.1, easy to use and supports voice search and Chromecast as well as delivering a world of content the whole family can enjoy. The following is a download, installation and usage tutorial for 1001 TVs on Mi Box S.
1.Download and install
Search for 1001 TVs in the Google Play Store inside the Mi Box S and select 1001 TVs.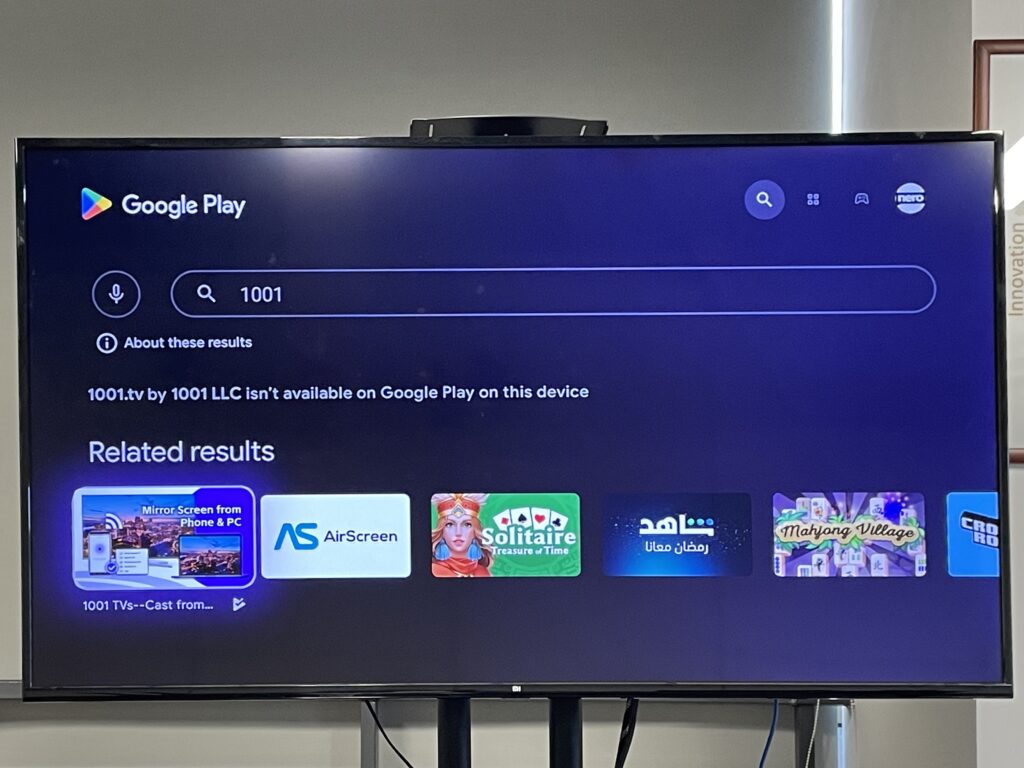 Select Install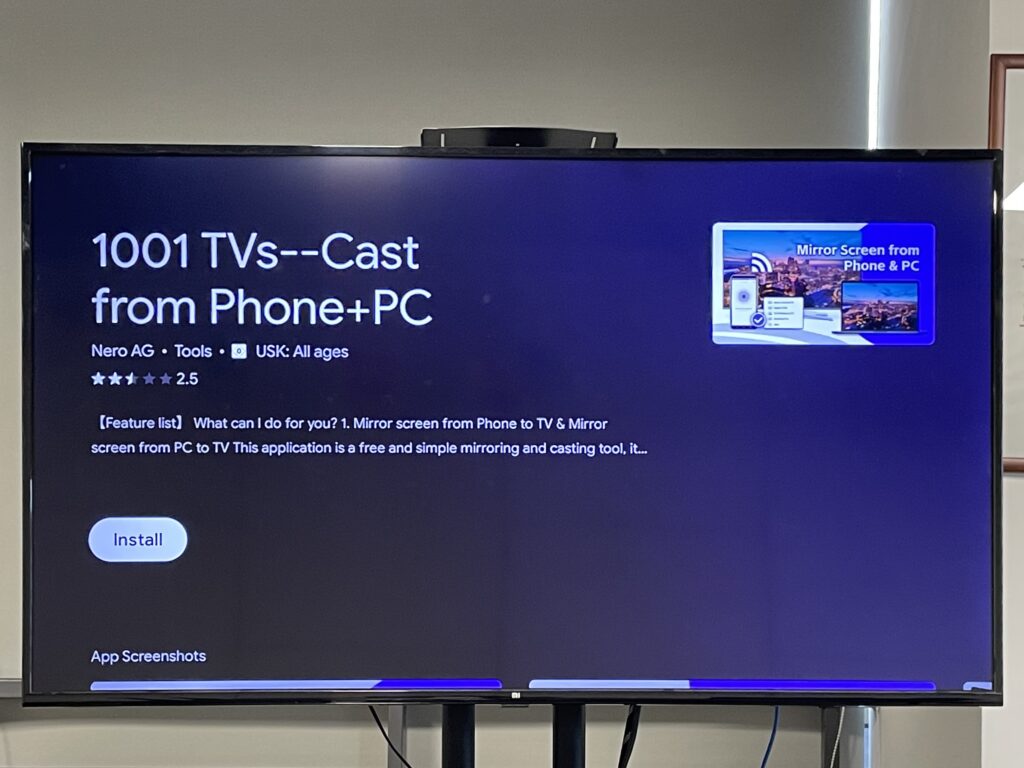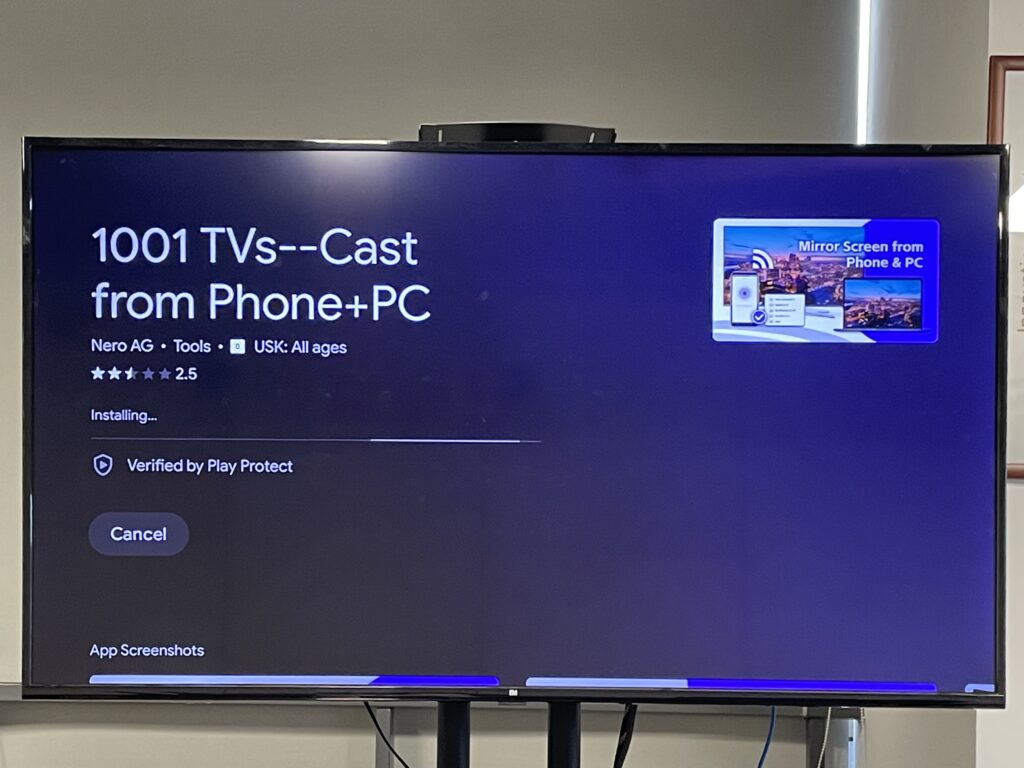 In addition, you can also use the USB stick to download the APK file, and then insert the USB stick into the TV to download and install 1001 TVs.
2.Mirror Screen
1)Open 1001TVs
Launch mirror screen feature from slide menu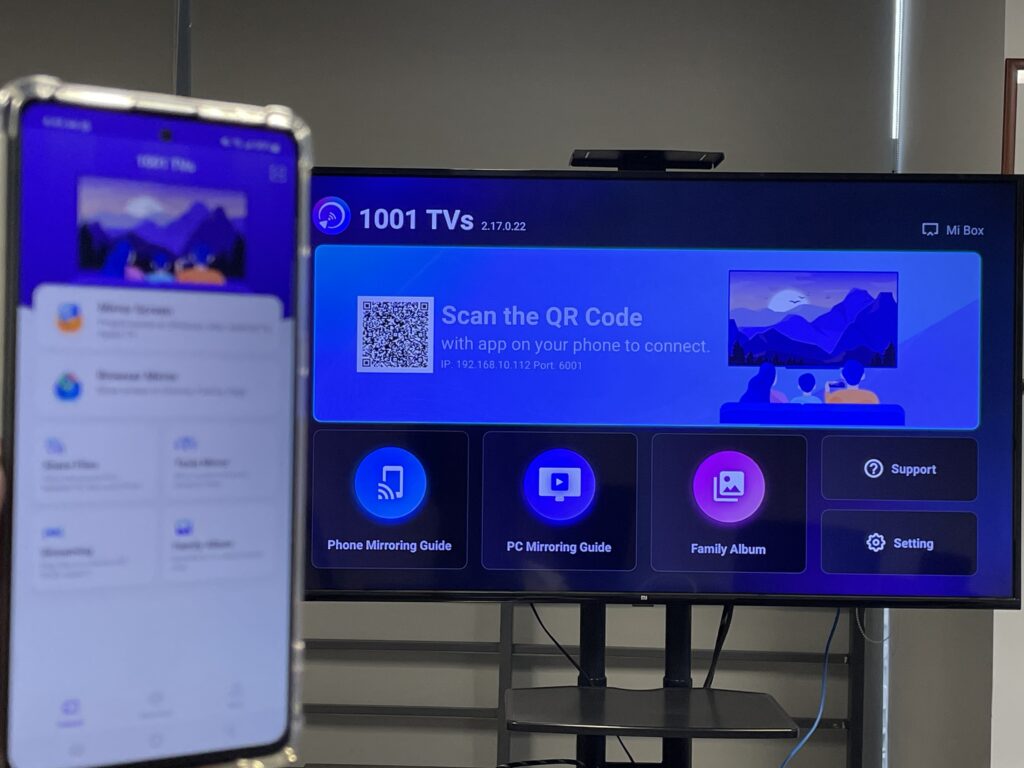 2)Network connection
First make sure that PC is connected to the same Wi-Fi with mobile phone. (Wi-Fi in 5G band is the best choice)
3) Connect the device
There are two ways to start casting:
a. Scan the QR code
You can choose to scan the QR code for the entrance
Camera authorization is required for the first scanning of the QR code.
Once the QR code is successfully scanned, you can start screen mirroring.
b. Select a nearby device
Usually, it automatically displays all smart TVs, TV boxes and PCs with "1001 TVs" turned on in the same LAN.
Selecting a device will start mirroring the screen.
Note: The device needs to boot the 1001 TVs, click the refresh button to reload the device.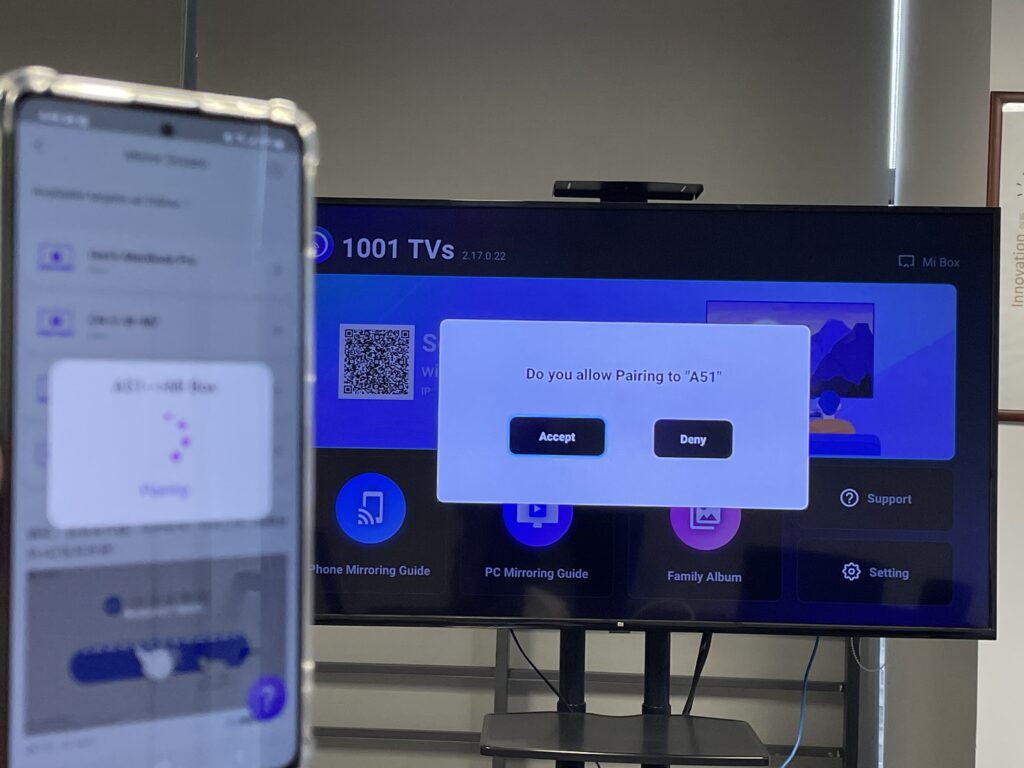 4)Start mirroring
If the connection is successful, click [Start mirroring]. Click [Start Live Broadcast], the countdown starts from 3 to 0, and the screen mirroring is successful.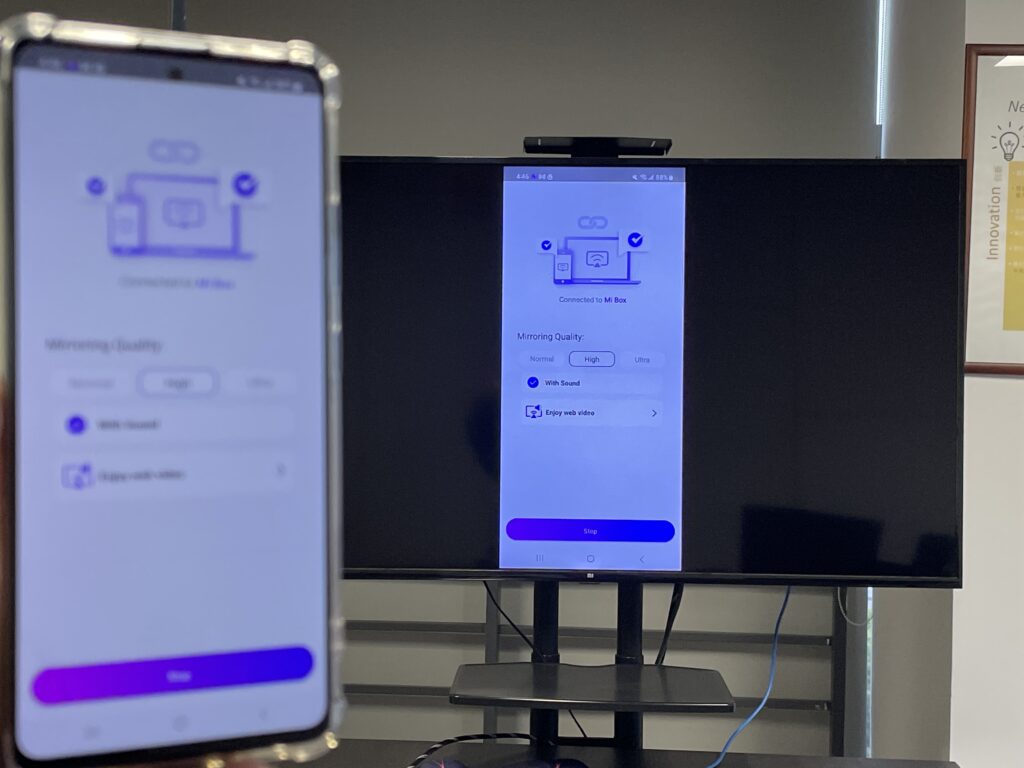 Whether it is software or video, you can easily mirror the mobile phone screen to the TV, get the enjoyment of a larger screen, richer colors, more detailed viewing, and share it with everyone~